Ongoing Monthly Member Certification Training
If you'd like Specialized Niche Training then this is the Place For You!
YOU MUST BE REGISTERED TO RECEIVE THIS BENEFIT – CLICK HERE to Start!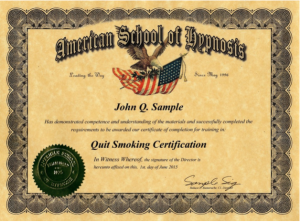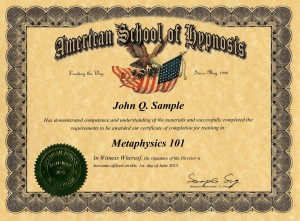 As a "Paid Gold Member" each month you'll receive one of four course lesson to complete to receive your certification and then onto the next course for another 6 months. You don't have to do every one but imagine the look of all those additional certificates to display on your wall…
Course #1  QUIT SMOKING CERTIFICATION COURSE
Course #2  TELEPHONE HYPNOSIS TRAINING CERTIFICATION
Course #3  COMEDY HYPNOSIS CERTIFICATION COURSE
Course #4  METAPHYSICS PRACTITIONER CERTIFICATION
and a NEW CERTIFICATION COURSE to come every SIX MONTHS for the next 2 Years!
Once you register your first monthly course lesson will appear below this Introduction.

See you on the inside!